"I haven't had S3x for 5 years" – Actress, Olaide Oyedeji
Popular Nollywood actress, Olaide Oyedeji has revealed that she has been celibate for five years.
The thespian, who recently underwent a second surgery to increase the size of her backside, revealed this in a recent post on her Instagram page.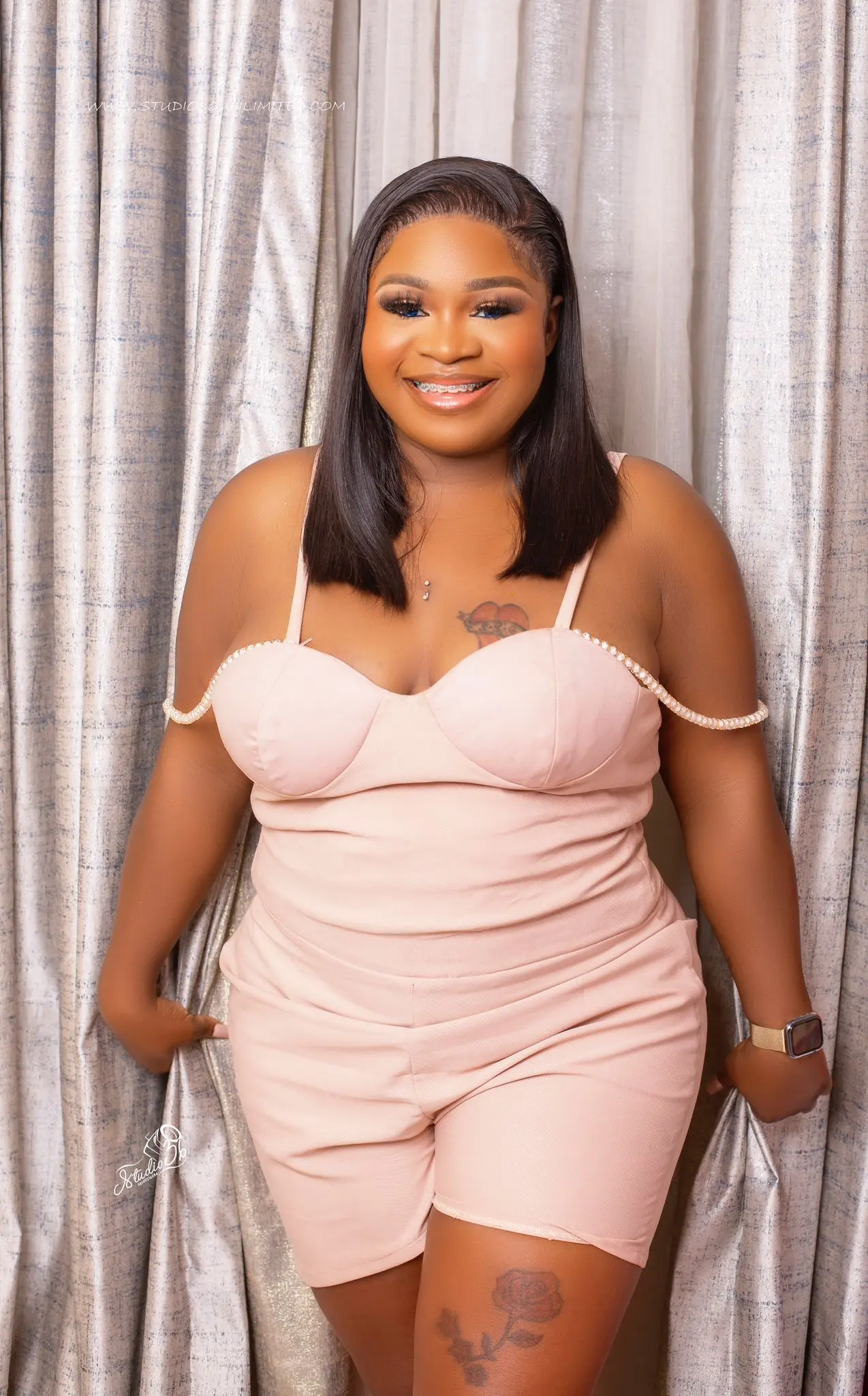 Taking to her Instagram stories, Oyedeji lamented her situation and asked God for help.
"Oh God, I haven't had s**x in 5 years. Please help me, Lord," she wrote.
See her post below,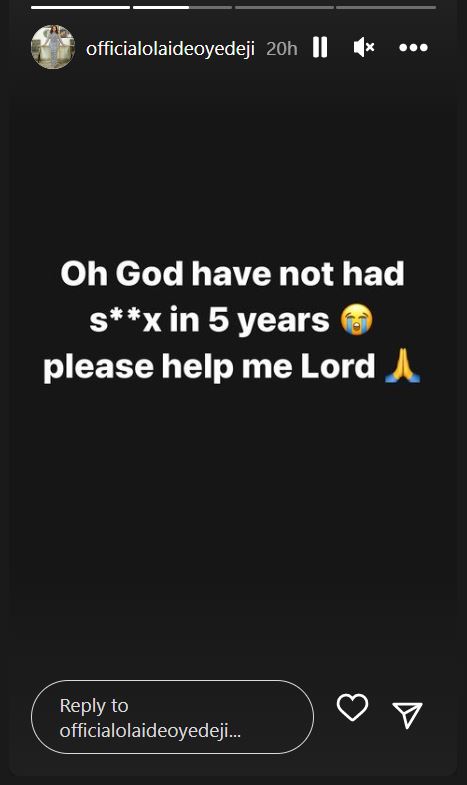 Just recently, Olaide Oyedeji got people talking after she took to social media to flaunt her newly acquired butt.
A few weeks ago, the thespian shared videos from a medical facility in Lagos, Nigeria, where she underwent butt enlargement surgery to enhance her backside.
She revealed it was her second surgery on her butt and asked her fans to pray for a successful procedure.
She also promised to disturb the internet with her new backside as soon as she completely recovered.
True to her words, Oyejide, who looks quite pleased with the outcome of the surgery, shows off her backside on social media at the slightest opportunity.
Just recently, she shared a clip that focused on her enhanced body, particularly her butt while she shopped in a mall. Netizens, however, had a lot to say about the video.